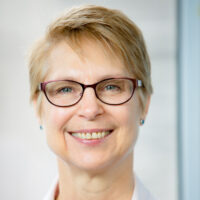 Guest Penny Olorenshaw
Penny helps businesses develop their online presence, crafting web and marketing strategies to reach clients' most profitable customers.
Season 01 Episode 2 – Jan 08, 2019
47:24 Show Notes
Planning, Structure, Goals
In this episode we discuss project management and the various strategies and tools that will help you to with building a successful website.
Show Notes
The website is for the client not for you. It should be addressing what your potential clients are looking for. Take some time to plan your website and online presence before starting.
Your customers are not everyone who breathes. It's important to choose a niche and narrow down your target before building your website and writing copy.

Themes are one size fit all. You can use a website builder and it will get you online quickly but it won't be as effective as a design that is custom to your clients and needs. Themes look like every other site, but a custom site is unique and driven by your content.
Don't get caught up in the tools, use what works for you. Try a couple of different tools until you find one that fits. It's not necessary to use what other people use.
Plan before you build. You won't have to start over and will not regret the extra focus it provides. This is really important to do when you are doing it alone. When working with a professional this is often called discovery.
Show Links



Season 01
All Seasons