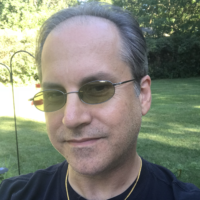 Guest Nevin Lyne
Co-Founder and Director of Technology at Arcustech, which specializes in high performance, fully managed virtual private servers to provide power and security for your next php/MySQL based web site or application.
Season 02 Episode 2 – Jul 02, 2019
51:13 Show Notes
Web Hosting 101
Nevin Lyne and Sean discuss the ins and outs of webhosting, including shared hosting, vps hosting, dedicated hosting, and recommendations of offsite backups.
Show Notes
Nevin has been running Arcus Tech for 17 years, which makes it one of the longest running web hosting companies ever.
We talk about the various types of hosting including: shared hosting, VPS hosting, and Dedicated hosting and when to choose which option for your site.
Additionally we briefly go into website aging as it relates to hosting security. and then follow up about backing up your site using Cpanel or Plesk backups as well as other options for offsite backups.
Show Links



Season 02
All Seasons