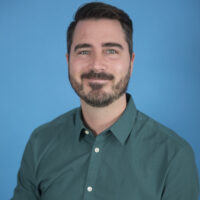 Guest Dan Wood
Dan Wood is the founder of Break Digital Inc, a search engine marketing consultancy specializing in solutions for IT companies.
Season 01 Episode 6 – Feb 12, 2019
58:32 Show Notes
PPC 101 (Pay Per click)
I talk with Dan wood on pay per click advertising and google adwords. It's much more fascinating than it sounds.
Show Notes
Dan starts by explaining what PPC is and how it helps generate traffic including the difference between organic and paid traffic.
Search intent is very important. Google wants to show results to what the user is searching for. Relevance is more important than paying to get to the top of the results.

You have the ability to fine tune the target of where ads show including location and a radius around a pin on a map. It's also possible to exclude variables from results to more accurately target your ads.
Ads are checked by humans, no adult products or ads for products that alter the mind or body: pharmaceuticals, cannabis, alcohol, tobacco. Basically the Disney of advertising.
YouTube is the second largest search engine in the world.
Remarketing
Bidding on the phrases that your target market uses to solve their problems (Speak the language your customer speaks)
Customer lifetime value
Speak the language your customer speaks
How to choose someone to run your ads for you.
Show Links



Season 01
All Seasons