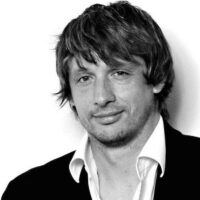 Guest Lyndon Johnson
Lyndon founded Toronto-based COMMS.BAR (https://comms.bar/), a company that provides early-stage companies with affordable, transparent, and measurable pr & marketing advice.
Season 01 Episode 7 – Feb 26, 2019
54:01 Show Notes
PR & Marketing
What is PR and Marketing - a look at the traditional approach and then a discussion of how Lyndon is turning that approach upside down.
Show Notes
There were a couple of technical issues from 30:00 to 31:50 resulting in some overlapping voices. Once past this section everything is back to normal.
Public relations is the process of building strong mutually beneficial relationships between a stakeholder and an organization.
Marketing is getting people to do things that have a commercial value.
We talk about how a small business can get PR and Marketing without the deep pockets of a large conglomerate. And how your company website can be utilized in this area.
Relationship strength and mode of communication is very important.
Show Links



Season 01
All Seasons