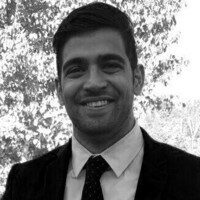 Guest Guarav S. Iyer
Gaurav S. Iyer is a Senior Consultant at The Capital Communications Company, a boutique agency which develops and implements strategic and creative solutions for some of North America's leading corporations. 
Season 02 Episode 8 – Sep 24, 2019
35:57 Show Notes
Copy Editing and Copy Writing
In this episode we talk with Guarav Iyer all about copy editing and writing. Guarav has extensive experience with professional writing including a background in journalism, including writing for the Motley Fool.
Show Notes
Guarav discusses the difference between a copy editor and a copy writer. We also get into the Oxford Comma.
Next we address why you woul.d want to hire a copy writer instead of writing your content yourself and the curse of knowledge.
Guarav also provides advice to DIY website owners on how to improve their copy.
Show Links



Season 02
All Seasons