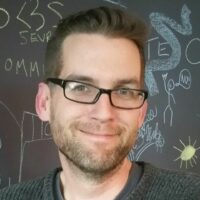 Guest Peter Kelly
Peter Kelly is a video storyteller that believes people buy into companies before they buy from companies. He makes videos for businesses that connect with viewers & convert them into clients.
Season 03 Episode 4 – May 05, 2020
35:31 Show Notes
Using Video
In this episode we talk with Peter Kelly about using video on your website and why you should have a video.
Show Notes
it's good for SEO
Improved conversion rate on landing pages with video
The most important part of video is audio quality
transcribing video
Show Links



Season 03
All Seasons