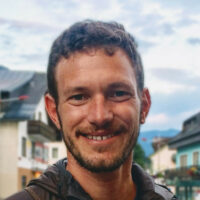 Guest Ben Croker
Craft CMS plugin developer, trainer and consultant, lover of adventures and the great outdoors.
Season 06 Episode 12 – May 09, 2023
52:22 Show Notes
Lessons from a plugin developer with Ben Croker
A discussion on plugin development with Ben Croker who has developed plugins for Craft CMS and previously for ExpressionEngine. We discuss when to use a plugin, when a plugin should be commercial, how to price a plugin, and providing support to end users.
Show Notes
Ben's origin story
What is a plugin?
CMS acquisition of plugins in order to add to core functionality
When to use a plugin or build it myself?
How do you come up with an idea for a plugin?
Commercial vs Free plugins
Supporting plugins
No code vs bring your own code and technical knowledge
Support tickets/issues

GitHub issues
Email (good for sensitive information)
Ticketing systems

Feature requests and pull requests

How to decide the cost of commercial plugins
Breaking changes in the CMS
Plugins that work with other plugins
Website security and plugin evaluation
Advice for developers new to plugin development
USE an IDE
Show Links