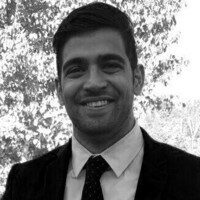 Guest Guarav S. Iyer
Gaurav S. Iyer is a Senior Consultant at The Capital Communications Company, a boutique agency which develops and implements strategic and creative solutions for some of North America's leading corporations. 
Season 04 Episode 7 – Mar 16, 2021
38:39 Show Notes
Content Marketing
In this episode Mike and Sean talk with returning guest Gaurav about content marketing; what it is, why it's important, and how to do it.
Show Notes
Gaurav starts off by defining what content marketing is and why it's important. Later we discuss the similarities and differences between content marketing and advertising.
Funnels
Advertising vs content marketing
SEO
Long tail keywords
Newsletter and blog
Social Media & content marketing
Show Links



Season 04
All Seasons