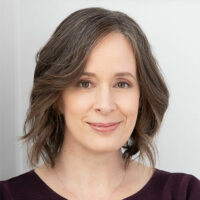 Guest Amanda Lutz
Amanda is a full stack web developer who can discuss technical concepts with non technical people. She is also teaching the next generation of developers at Seneca College.
Season 04 Episode 2 – Jan 05, 2021
36:37 Show Notes
How to Talk to Your Web Developer
In this episode Sean and Mike talk with Amanda Lutz about how to talk with your web developer.
Show Notes
How much does a website cost?
Think about what you want from your website
How to measure success of a website
Have realistic expectations
Not all feature requests are equal
Free isn't free!
Agree on how you'll communicate throughout the project. Good communication is crucial.
What constitutes an emergency?
How to tell a developer "something's broken!"
What platforms will your website support?
"Make the logo bigger" - Provide objectives, not solutions.



Season 04
All Seasons