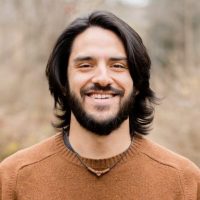 Guest Caleb Porzio
I've been building Laravel apps for the last five years and Vue apps for the past three. During that time, I've contributed to the Laravel framework, written a number of community blog posts, and spoken at Laracon.
Season 05 Episode 11 – May 31, 2022
35:16 Show Notes
AlpineJS with Caleb Porzio: Lightweight javascript in your markup.
Learn all about AlpineJS from it's Creator Caleb Porzio. We also discuss how accessibility is baked into the new Alpine Components.
Show Notes
What is AlpineJs
The origin of the name Alpine
Caleb's background and history
Online courses
Alpine Day conference
Tailwind and Alpine - a perfect pair
Alpine in your HTML markup
Alpine components
Accessiblity
The future of Alpine
Show Links



Season 05
All Seasons